Gitzo Launches Légende Tripod: 'The Best Tripod We Could Make'
Gitzo has announced a crowdfunding campaign for the Legende Tripod and Backpack. Gitzo calls it "the best tripod we could make" that is backed by an "unlimited warranty" and made from eco-friendly materials along with easily repaired parts that emphasize sustainability. The company says that it manufactured the two products to last a lifetime with […]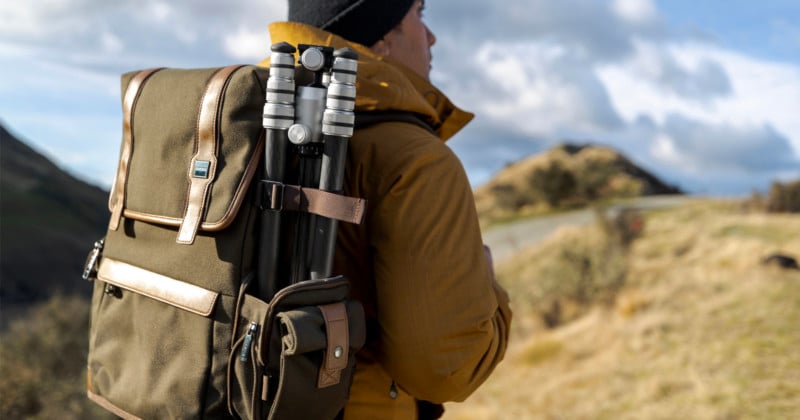 Gitzo has announced a crowdfunding campaign for the Legende Tripod and Backpack. Gitzo calls it "the best tripod we could make" that is backed by an "unlimited warranty" and made from eco-friendly materials along with easily repaired parts that emphasize sustainability.
The company says that it manufactured the two products to last a lifetime with low environmental impact. Gitzo says the name "Legende" is inspired by "the storytelling power of photography: transferred from one generation to another while creating eternal stories." The products are not only promised to be durable but last a lifetime or more and help curb the "throwaway culture" by creating the smallest environmental footprint possible through using sustainable materials and backing them with an unlimited warranty.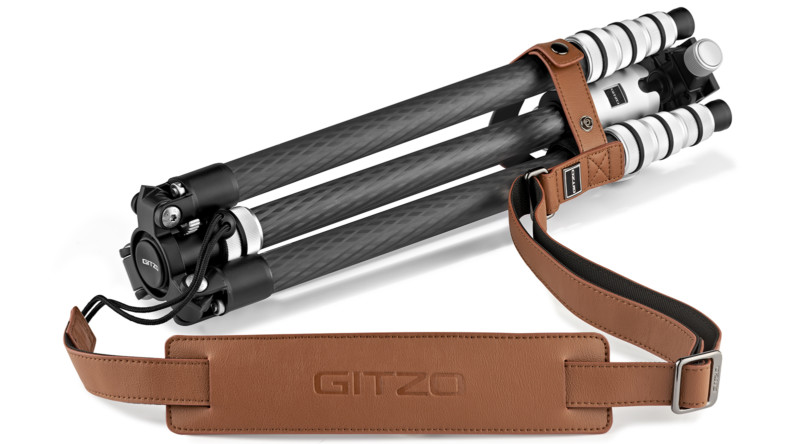 Gitzo used high-quality materials in the "premium design." The tripod is lightweight and features 100% carbon fiber legs for what it calls "superior stiffness and strength" without being a weight burden. Additionally, all the tripod parts are replaceable and 70% of the parts can be repaired by the owner allowing Gitzo to ship out parts directly to owners who can fix anything that breaks without having to pay a service fee or visit a repair shop.
The backpack's exterior is made of recycled polyester and 65% of the bag's weight is comprised of recycled fabrics. The "Eco Leather" tripod strap and backpack details are made of cruelty-free, environmentally-friendly, non-toxic synthetic leather. Gitzo promises this material is light and extremely soft with excellent performance.
Légende backers will contribute to the development of Gitzo's Wild Shots Outreach educational program, which seeks to educate the children bordering the Kruger National Park about conservation and photography. Five percent of campaign sales will go towards this program that will help the students by opening up eco employment opportunities and instilling the value of our protected spaces.
The tripod weighs 1.45kg (~3.2 pounds), can hold a payload of 8kg (~17.6 pounds), compresses to 43cm (~17 inches), and can expand to 165cm (~5.39 feet) tall.
The backpack appears fairly straightforward. It has a side-mounted tripod pocket, easy access to the lower interior via a side zipper, an RFID shileded laptop sleeve, and simple fasteners instead of buttons. The bag weighs 1.69kg (~3.74 pounds) when empty, has a 14-liter volume, and can fit a 15-inch laptop. The interior can fit a standard full-frame mirrorless camera connected to a 70-200mm lens.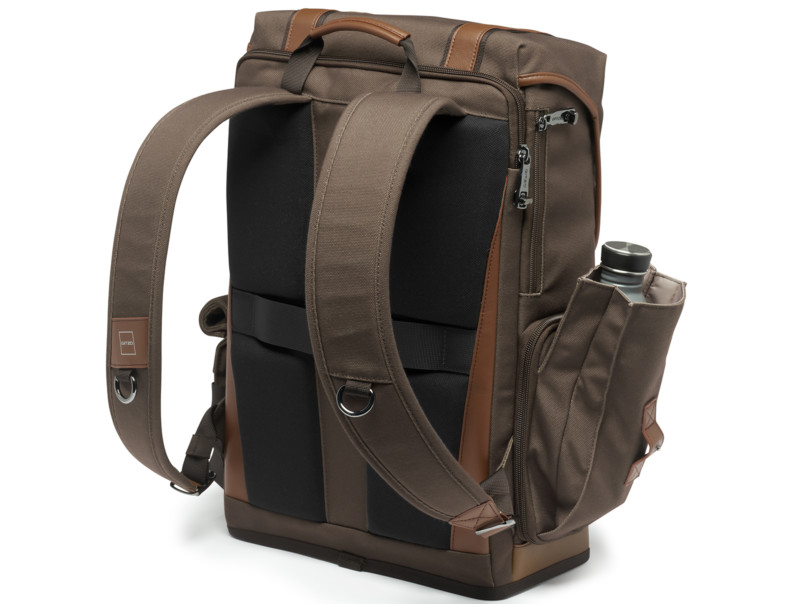 While Gitzo is a well-known brand, the company chose to launch this product using Indiegogo likely to provide a place to build hype and offer the products for a discount for a short period of time. So unlike many crowdfunding campaigns, Gitzo does seem to be treating it's Indiegogo like a pre-order platform.
The tripod and backpack together are available for $679 (early-bird discounted from $1,028), the tripod can be purchased alone for $519 (early-bird discounted from $799), and the backpack can be purchased alone for $179 (early-bird discounted from $229). The campaign was fully-funded within hours of going live, and Gitzo expects to fulfill orders by June.
---
Disclaimer: Make sure you do your own research into any crowdfunding project you're considering backing. While we aim to only share legitimate and trustworthy campaigns, there's always a real chance that you can lose your money when backing any crowdfunded project.